Kasting 4 Kids event breaks the $1M mark for Holland Bloorview Kids Rehabilitation Hospital
Life can't be all about work, which is why we've always made community and charitable involvement a priority.
If you were one of the 650 people at the Canadian Art Foundation's fundraiser last night, you'd have seen our logo among the corporate sponsors for what was probably our 7th or 8th consecutive year. The Foundation helps bring as-yet undiscovered artists into the consciousness of collectors, galleries and the media, which is something any early-stage entrepreneur can sympathize with. Our firm's walls are dominated by the art of emerging and established Canadian artists: oil, acrylic, photographs, neon; a bit of everything. And with a few hundred meetings each year, the art gets exposed to plenty of eyeballs.
Many of our portfolio companies share our passion for the greater good, and today seemed like an appropriate day to highlight one of them. Real Matters, a leading provider of property insights to the North American mortgage and property and casualty (P&C) insurance industries, recently announced its charitable foundation had raised $1 million since the 2010 launch of Kasting 4 Kids, its annual fundraiser for Holland Bloorview Kids Rehabilitation Hospital.
Over the past six years, leaders in Toronto's financial and professional community have stepped up making the Kasting 4 Kids event one of the largest fundraisers in support of Canada's largest children's rehabilitation and complex care teaching hospital.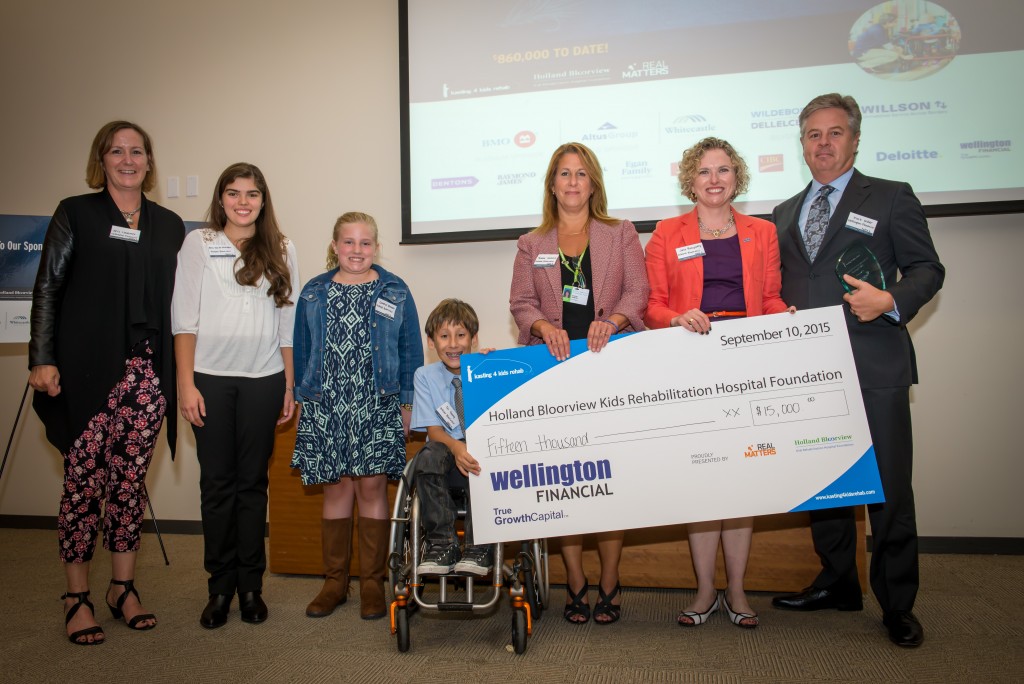 Holland Bloorview is a global leader in applied research, teaching and learning, and client and family centred care. It pioneers innovative treatments, therapies and technologies that give children with disabilities the tools to participate fully in life. Serving children from birth to 19 years old, the hospital has approximately 580 inpatient admissions and 55,000 outpatient visits each year from across the province, Canada and around the world.
Jason Smith, President and CEO of Real Matters, is the founder of Kasting 4 Kids and pulled it all together. It's not that golf isn't a great mechanism to raise money, but Jason is right that fishing is ultimately more relaxing. Even fly fishing. And it doesn't take 5 hours to get it into the hole.
Many early stage entrepreneurs don't have the financial resources and contacts that Jason does, but there are lots of ways that your own team can have a positive impact on the community. Try the Executive Sleep-out at Covenant House. Plant some milkweed with the PortsToronto team. Sign up for Bullfrog Power's renewable energy.
Or just a take a moment to thank Jason and his team for making the Canadian innovation economy look good.
MRM